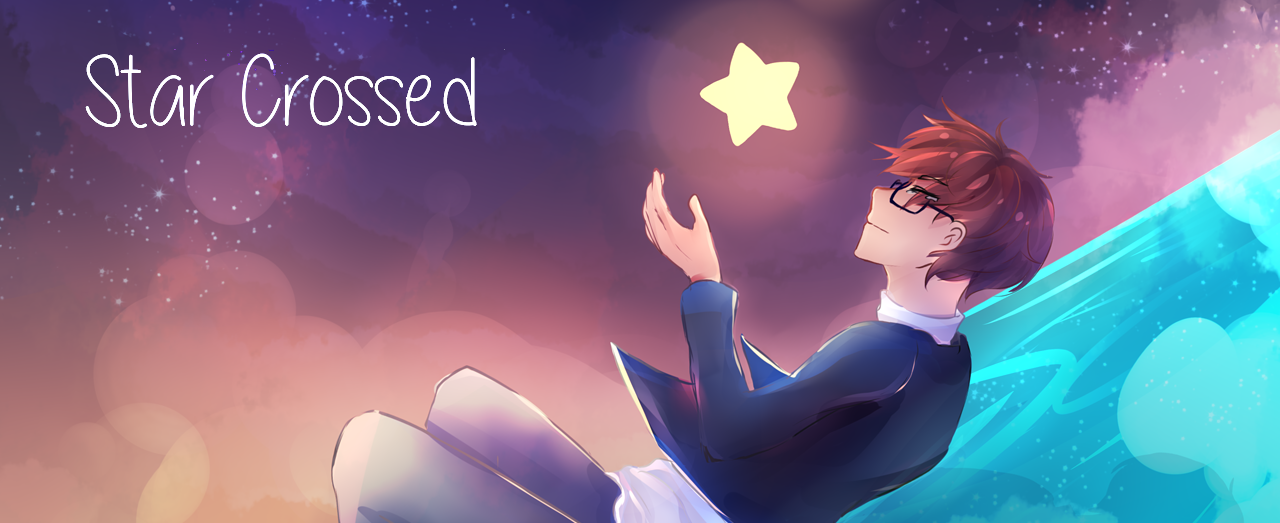 Star Crossed
Star Crossed : Added Scorpius to game
---
As of 9/2, we've finished Act 1 of Scorpius's route! Download the game to romance our edgy space deliquent! Be careful not to cut yourself. Also, there's another route that you can end up on...
Update list
-Fixed a few things to Leo's route
-Added Aquilla
-Added new tracks
RainbowJellie (we're like two people lul) is joining the Yuri Game Jam, so updates on this game will be on hiatus. We're really sorry, but we hope you check out our next game in two months as well!
Have a nice day <3
Files
starcrossed-0.2a-pc.zip
125 MB
Sep 03, 2018
starcrossed-0.2a-mac.zip
108 MB
Sep 03, 2018